In Fall 2019, the American Baseball Coaches Association (ABCA) launched its mobile app, My ABCA, to its 12,000+ members. Their promotion of the app, execution of its launch and commitment to user on-boarding is illustrative of their dedication to their membership value and to exemplary service. Earlier this month, ABCA welcomed 5,000 of its members to Nashville for its annual conference (#ABCA2020) where they discussed coaching strategies, networked and learned from other coaches and companies who love the game of baseball and have built their livelihoods around it.
The event was a home run and the culmination of a year's worth of planning and coordination. The My ABCA app not only gave the association a way to engage with the members who were present, but also with those who couldn't attend. And as for long-term results, it's enabled ABCA to keep the momentum of the conference going beyond just those few days.
ABCA's Deputy Executive Director Jon Litchfield expressed, "The My ABCA app by Clowder is something that we hope will take our association to the next level. Our annual ABCA Convention has been popular for 70+ years and, for the past few years, we have been focused on creating more year-round membership benefits that are valuable for everyone, particularly the baseball coaches who aren't able to attend the convention that year. With the Clowder app, we have a way to keep everyone engaged with the ABCA regardless of their event attendance. We have gotten very positive feedback so far."
Hyping the Launch
Once they made the decision to buy into a mobile app, ABCA staff has been committed to promoting My ABCA to members and industry partners as both a resource center and a way to keep their community connected. Highlighting the app's functionalities and imparting its benefits has been an ongoing campaign throughout their website, newsletters and within all email and marketing pieces the association deploys.
Leveraging Social Media
ABCA has consistently posted promotions on their Instagram, Twitter and Facebook accounts encouraging viewers to download the app and take advantage of its features. They even organized a campaign for a chance to win free entrance and hotel stay for their 2021 conference to those who download the app. They also gathered giveaways from partners as additional prizes to drum up more excitement.
Piggyback on Event Marketing
Knowing this conference would be the biggest event since the launch of My ABCA, the organization wisely used all event collateral as a way to tie in the app. Advertising the ways in which attendees could use the app to get the most out of their conference experience pushed members onto it. They followed along with session notes, navigated exhibitor maps, set customized agendas and utilized the messaging functionality. It was the perfect first foot in the door for members to not only take advantage of the event features, but to begin experiencing all of the year-round engagement features offered alongside them.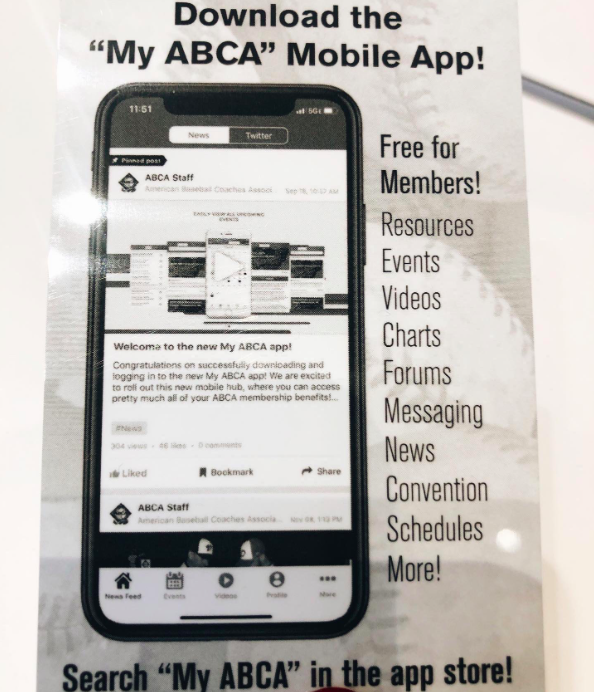 Placing Signs Where People Gather
Having large instructional signage in high-traffic areas throughout the conference continually reminded attendees of the app and how to download and/or use it. ABCA also promoted the app on idle screens between sessions so that attendees would take notice as they gathered or milled about. Good signage helped keep the app top of mind without being in their face—a nice and effective touch!
"Ask Me About the App" Booth
ABCA had a dedicated manned booth set up during the convention so members could get a face-to-face tutorial. Our Client Success Manager Kelsey walked members through the download process, showed them how to navigate the app and answered all their questions (a resource members were definitely happy to have!).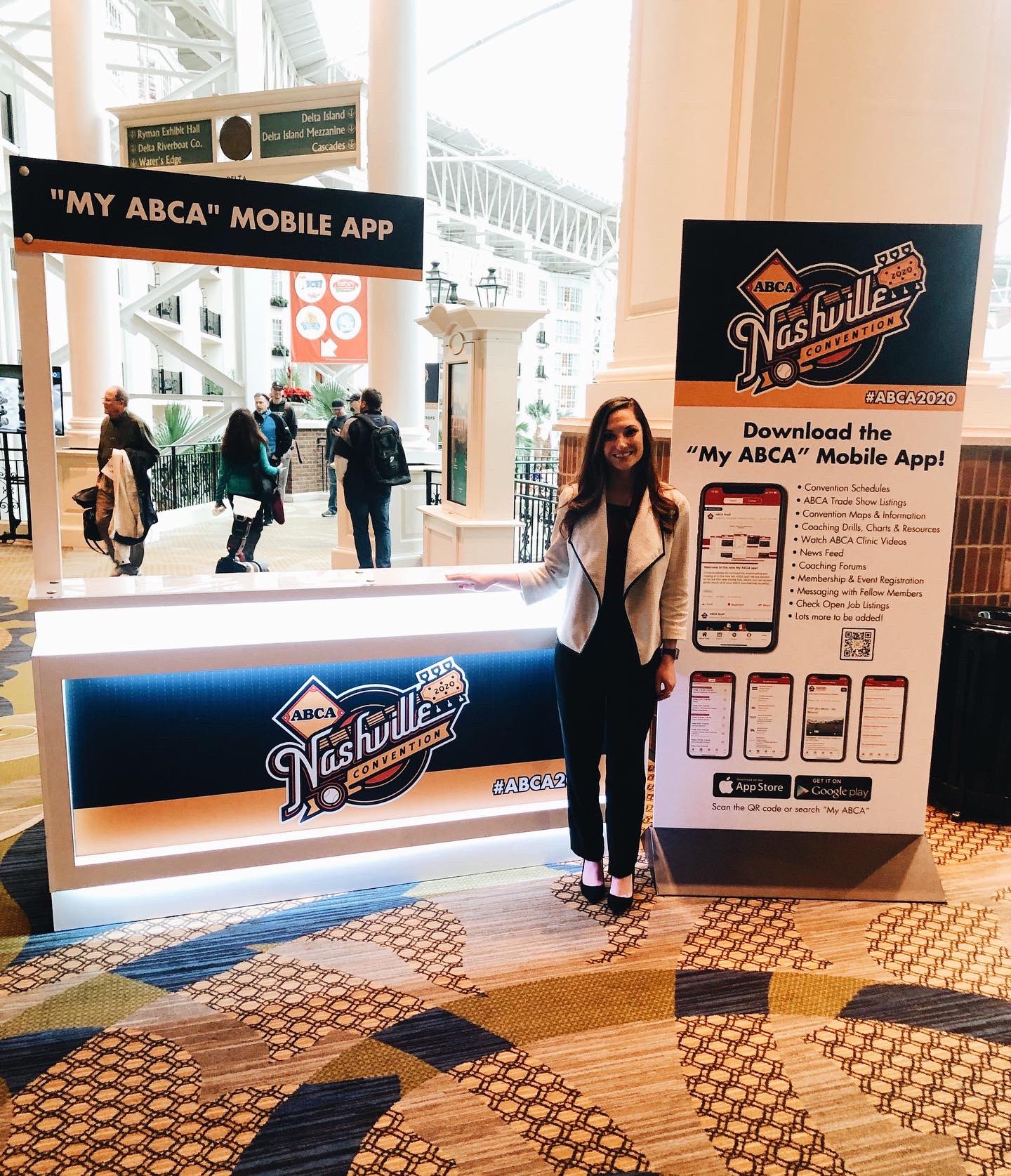 ABCA's well-planned approach to promoting their app is really one to emulate. If you take a page out of ABCA's playbook when organizing your app launch– with consistency and persistency as hallmarks of your strategy –then you are sure to hit it out of the park, just as they did!