The following piece is an article published in TADA's most recent issue of Dealers' Choice Magazine:
Your membership is now at your fingertips with the new TADA app! The Texas Automobile Dealers Association is dedicated to bringing its over 1,300 Texas Franchised Automobile Dealers together in one simple, mobile hub for news and information. The organization is excited for the increase in member connectivity the app aims to bring about. TADA CFO Albert Ploch expressed, "The app provides the TADA membership with news updates, event information and an easy way for members to discuss issues and be more in direct contact with their fellow dealers."
The app was developed by Clowder, which provides associations with native apps uniquely tailored to their organization for greatly enhanced member engagement year-round. "We've discussed having a TADA app for years," Ploch explains. "Most of the apps we've had in the past revolved solely around events. TADA needed an app that was relevant all year long, easy to manage, and available at a cost-effective price. That is why we chose Clowder®. They checked all the boxes."
You'll find many features in the app that help keep you up-to-date with TADA. Once you opt-in to the app's Push Notifications, you'll never miss a beat when it comes to association announcements and happenings. The Newsfeed is where you'll have access to the latest content posted such as industry articles, legislative updates and regulatory changes impacting your business. Users are then able to easily bookmark and share. To also stay updated with TADA events, you can find everything coming up listed in the Events Tab with coordinating information.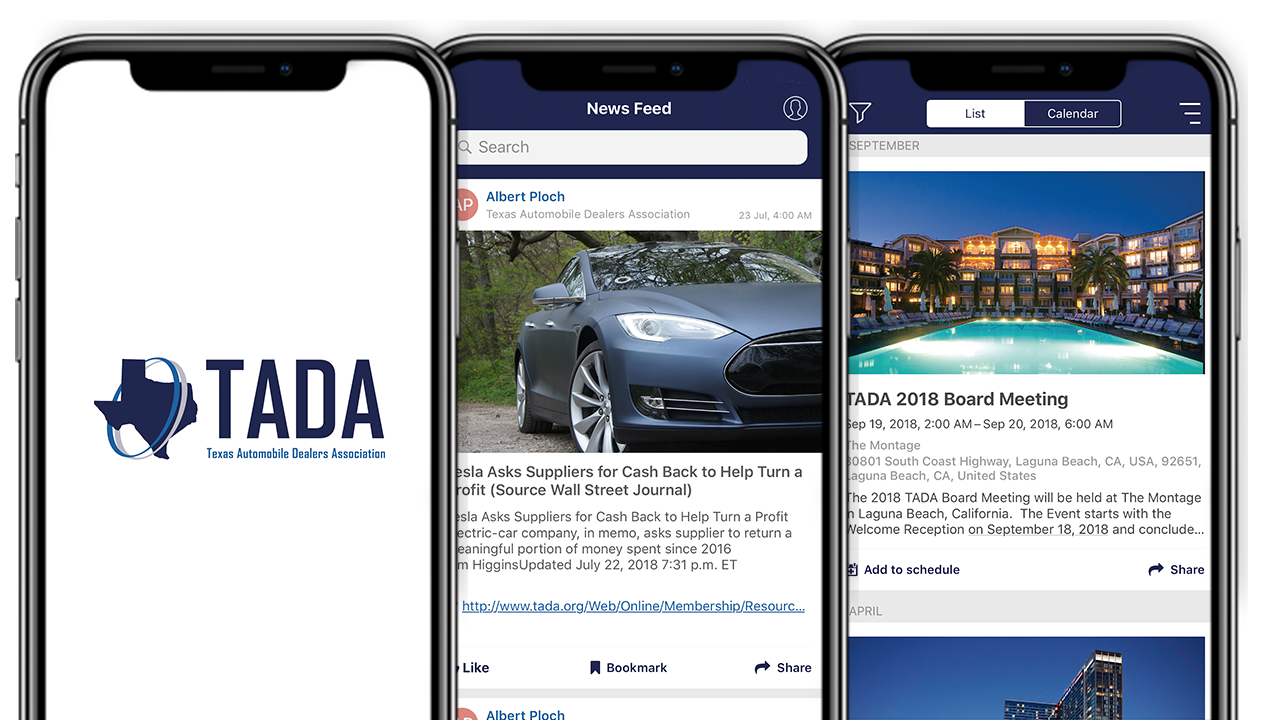 In the Forums Tab is where group discussions take place and thoughts are exchanged between members through posted questions and topics. For closed communication, Direct and Group Messaging can be utilized with users found in the Member Directory. In-app chat can help to minimize texts and emails and keep conversations in one centralized place.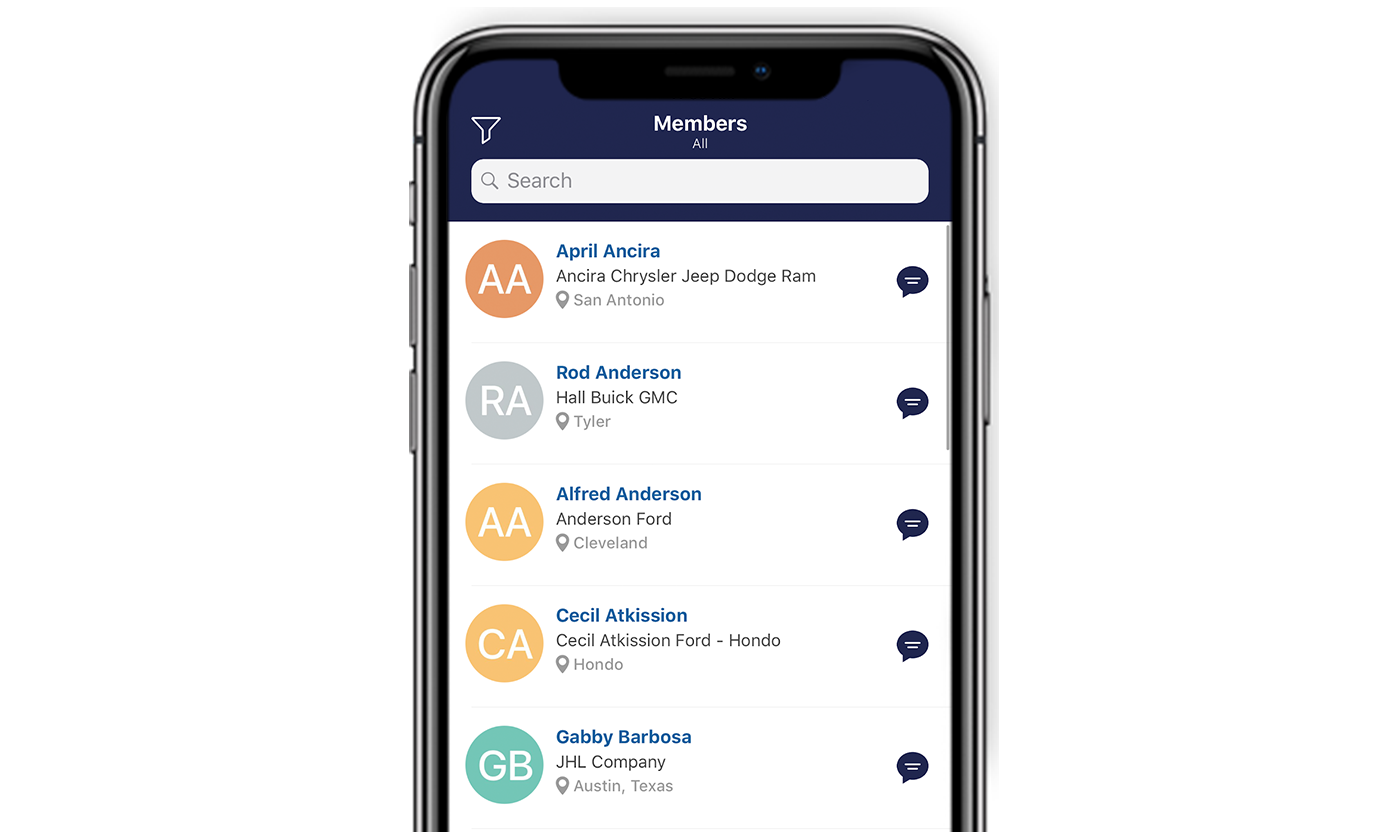 While many associations struggle to modernize, TADA loves being on the cutting edge of association technology and being an early adopter of native membership apps. This app is your way to truly keep TADA on hand 24/7/365. Bill Wolters, President of TADA commented, "The new TADA app is a source of the latest industry information of importance to franchised dealers, the public and policy makers. A one-stop compilation of key topics is critical to those interested in the most influential industry in our nation. There is no need to search the web for industry news. Now you can depend upon TADA and the easy-to-use app you download on your mobile device to have a wealth of information at your fingertips."
The TADA app is available in both the iOS App Store and Google Play Store. Don't miss out - download and get connected!