It's no secret many organizations are currently in a state of scramble as they restrategize the cancelled events, meetings and educational opportunities they rely on each year to bring their members together. The Coronavirus has affected countless gatherings and continues to do so. What's ultimately been brought to light throughout this tumultuous time however, is the power that technology solutions hold in being able to bring us together when congregating in person isn't possible. A great opportunity to showcase adaptability has presented itself to organizations. How they'll be able to handle these cancellations and disruptions in general will be very telling to members as they evaluate how prepared and capable the organization really is. To quote our COO Brad LaTour, "When this is all over, they'll remember what you did to help them during this crisis."
At Clowder, we're currently working with many of our association clients to help them serve as "mission control" for making industry news and updates as accessible and instant as possible for their communities. That's why we've decided to lay out exactly how we're going about guiding them towards strengthening their mobile presence during this period of uncertainty and separation.
Here's our outline:
You're hopefully in tune with the fact that your members are anxiously awaiting news from you whether it pertains to an upcoming event being nixed, how the outbreak is impacting the industry, safety recommendations, important local news, etc. As members, they rely on you for this kind of urgent information. This is where utilizing custom push notifications is extremely effective. Through them, you're able to deploy ongoing updates and announcements that will keep your members continually in the know. This is the best format for this kind of information sharing because they're delivered directly and conveniently to your members' phone screens. They otherwise get lost within competing social media posts or constant Coronavirus-related emails.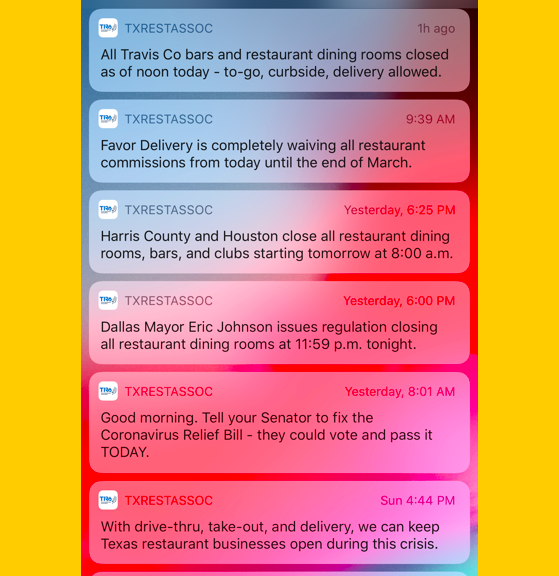 Now onto the main engagement hub - the news feed. As members practice social distancing, remote work and reevaluate after cancelled conferences and events, they need something to pull them together and make them still feel like they belong to a community that provides real value. While they may not be able to experience in-person opportunities right now, they can certainly tune in to virtual versions via the app's main feed through articles, images, recordings, live streaming, podcasts and webinars. Users are then able to easily view, share and comment on this content from anywhere.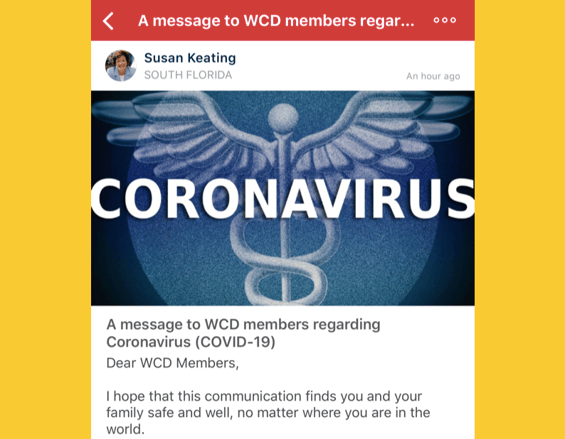 As for cancelled event-related content, it can still live on right inside of individual event entries within the events tab. Whether it's videos, links, documents, etc., they can all have a new home in one accessible spot. And because of the app's event agenda functionalities, viewers can still leave their ratings and feedback for digital sessions and presentations.
The Coronavirus has caused a lot of missed collaboration. But just because discussions can't happen as they normally would have, that doesn't mean exchanges can't take place at all. There's nothing stopping the app's forums from being that much-needed collaborative space. By placing engaging, relevant forum topics in the app, it'll drive users to provide their thoughts and input. For professional peers to have a designated place to turn to with concerns, questions and insight, it results in being a pretty powerful tool and even a source of comfort and camaraderie as fears and disruptions heighten. Member interactions don't have to be lost.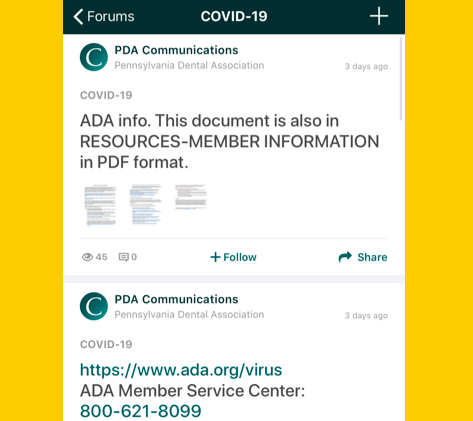 Lastly, members want resources. They now need as much guidance and support as possible. That's where the app's resource center comes in. You can store as many resources as you have available for users to keep right on hand and easily refer to.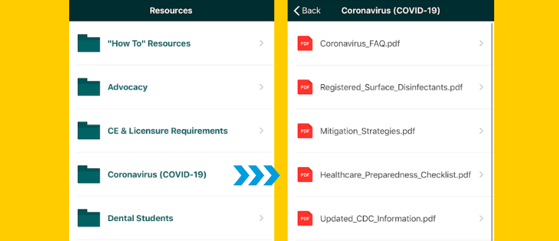 "It's important to note that social distancing does not mean social isolation." - Dr. Chaudhary, New York Times
Times like this call for creative, proactive measures. If the current situation doesn't prove how vital it is to have the right technology and strategies in place, we're not sure what will. Our CEO Sergei Dubograev notes, "Our pitch has always been - what are you as a membership group doing in between events? Now that this new reality has set in, we ask - what are you doing if there are NO events?"
For more information, you can view our recent webinar recording showcasing how Clowder clients are successfully leveraging their apps amid this crisis.
If you're in need of guidance, we're happy to help! You can schedule a brief demo to exchange ideas here.