By now, you've probably heard an array of information regarding the Coronavirus outbreak. From the reports, data, stories, myths and theories - there's a lot circulating out there. While it can be overwhelming, it's important to stay in-the-know of aspects of the virus that could have a direct impact on you, your job, future plans or everyday life. For that reason, we felt compelled to shout out and applaud a few of our clients who are helping to provide that knowledge to their members.
Featured below is NABE (National Association for Business Economics), PDA (Pennsylvania Dental Association), TRA (Texas Restaurant Association), and ASAE (American Society of Association Executives):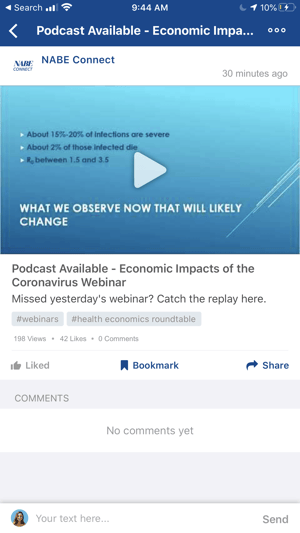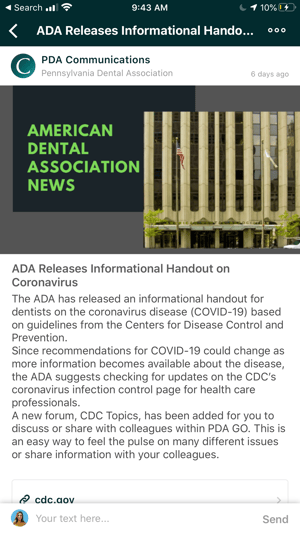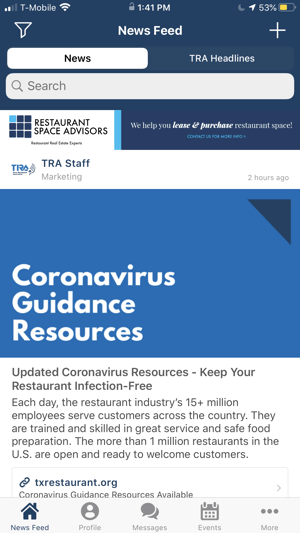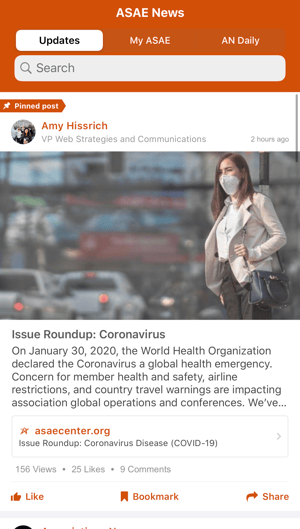 When we say Clowder apps are the equivalent to an organization having their own private social network, this is exactly what we mean. Our clients are able to provide their members dedicated, trusted environments for gathering the up-to-date information most relevant to them and their industries. Users receive a push notification, click on it, get taken directly to the content in the news feed, can save, share or comment on it, and can even discuss it further with their peers over in the forums section if they'd like. This is a much different experience one would get from scrolling through their Facebook feed, for example, and being inundated with tons of uncertain, unreliable or irrelevant posts. There is a lot of value in being able to open an app and get exactly what you need instantly.
To see how your organization could be leveraging this powerful mobile tool, schedule a demo with us!