If it's one thing this pandemic has shown us, it's the power of adapting to unforeseen circumstances. Throughout the course of last year, organizations were scrambling to adjust to a new normal when it came to hosting events through a virtual setting. Now it has become the expectation. The key element to a successful virtual event is the amount of attendee engagement that's brought about both during and after. While many organizations are discovering that going virtual now makes it possible to include a larger audience, the biggest question in need of addressing is how do they keep their attendees drawn in for the entire event?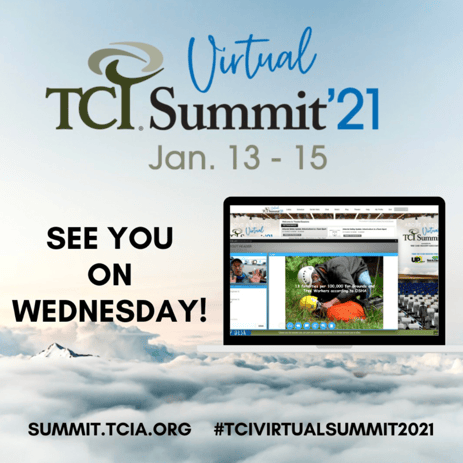 We saw a great example of how you can take full advantage of the virtual stage back in January of this year when the Tree Care Industry Association (TCIA) held their 2021 summit. TCIA's use of their app helped attendees remain engaged before, during and after the event and provided a detailed blueprint on how to effectively capture a distanced audience's attention. We wanted to share some strategies on how TCIA leveraged their year-round mobile app to create a truly unique experience for their members.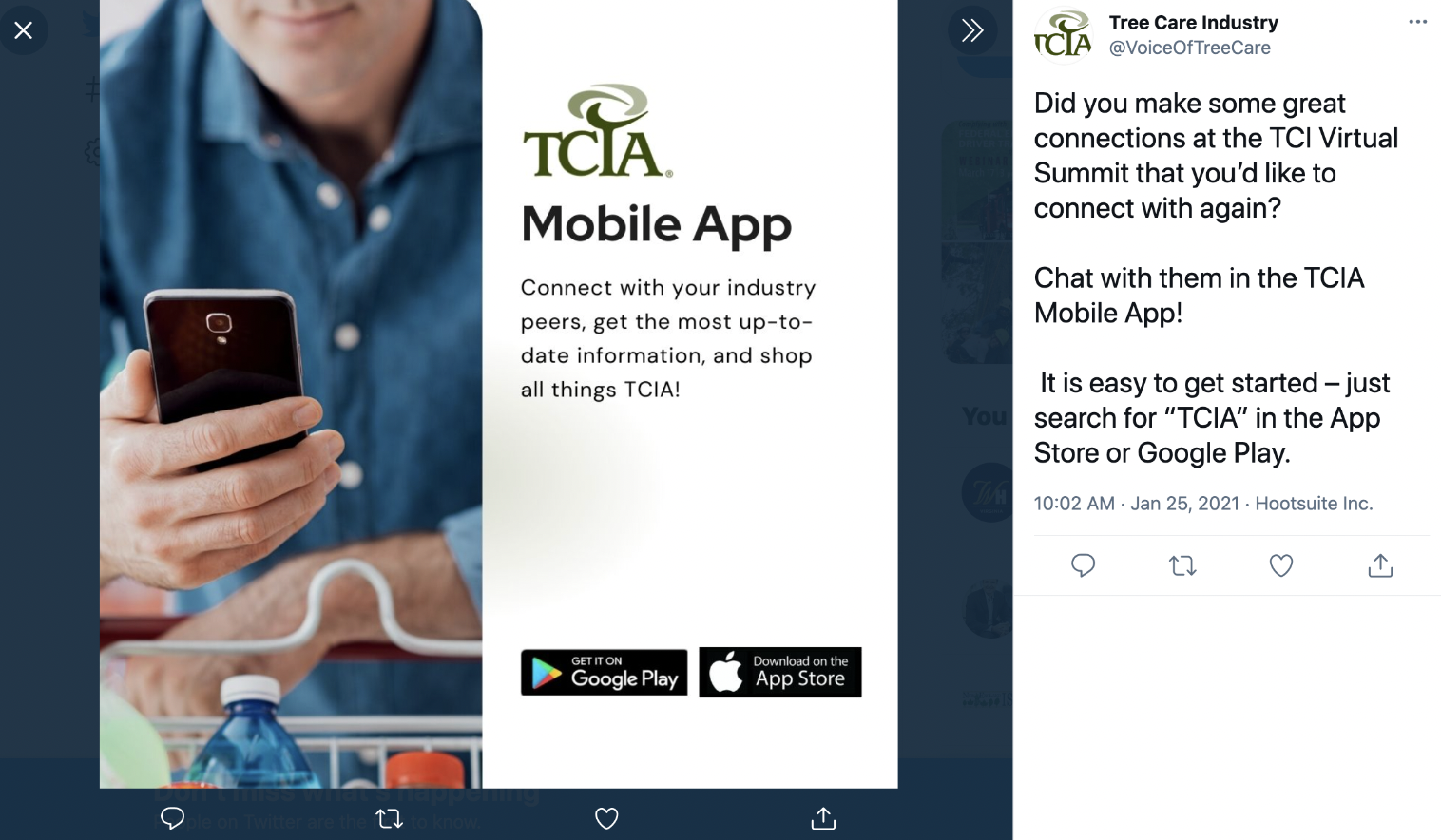 Here's a breakdown of how TCIA made their first virtual event a success by tapping into their app's features:
Event + App Promotion: TCIA was able to utilize their summit webpage, social media, and email messaging as avenues for directing their members and potential members to not only register for the event, but then also to download the app and start planning out their summit activities.
Push Notifications: Instant, up-to-the-minute notifications deployed from the app helped attendees stay in the know of useful session information and remain interested in event happenings.
News Feed: Having a convenient stream of event news and updates, resources, and attendee interactions all in the palms of users' hands was critical for keeping their audience engaged. TCIA shared ongoing content about the summit including daily welcome posts created exclusively for registrants.
Social Media: Posting to their social media channels throughout the event was a great way for TCIA to continually funnel attendees back into the app as they teased app-exclusive features and content attendees could only access there.
TCIA was able to successfully leverage many functionalities of their app during this period. One feature in particular significantly helped keep attendees engaged long after the summit ended. With their in-app messaging tool, users were able to continue conversations and remain connected.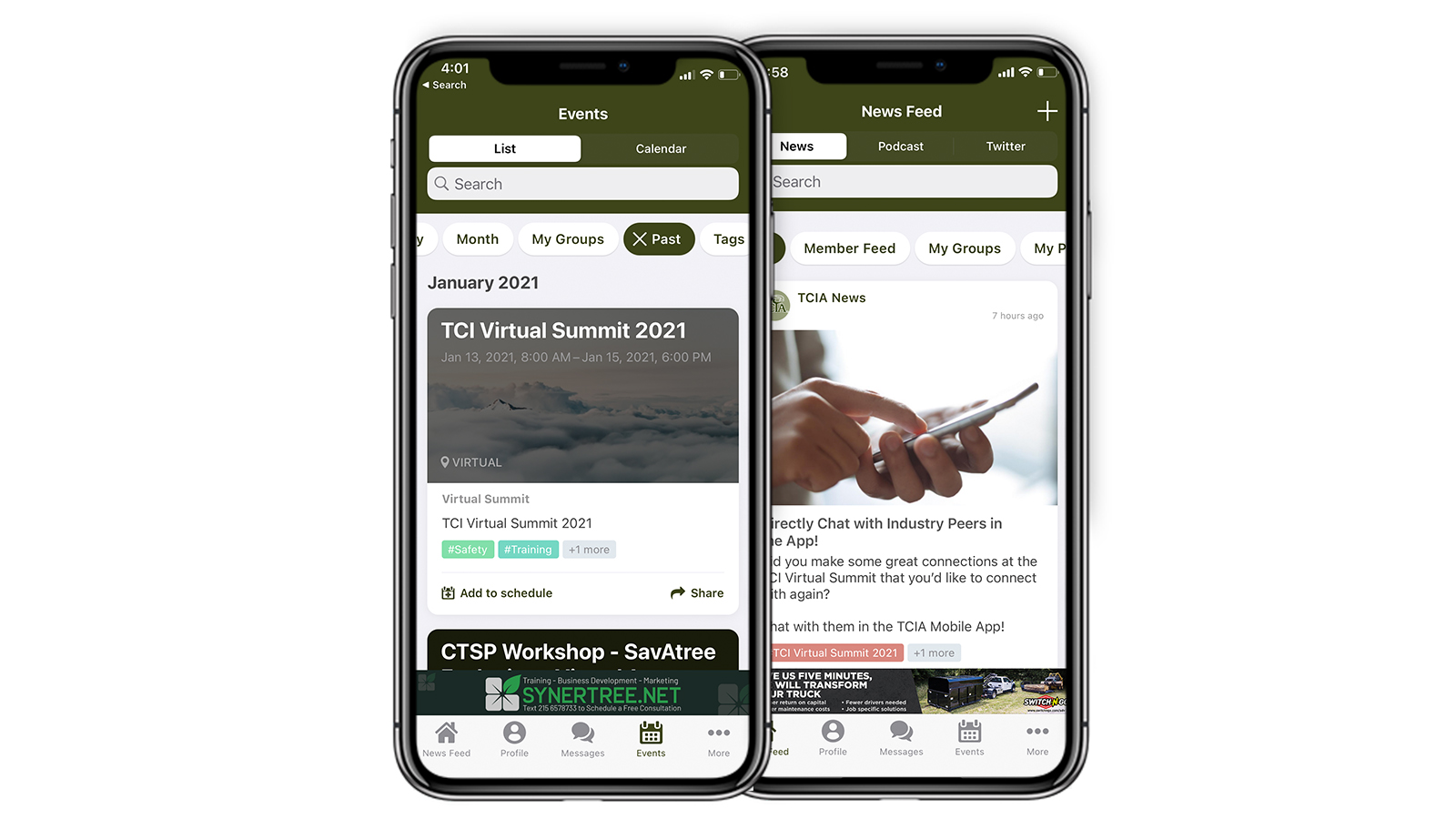 When hosting virtual events, it's important to establish an interactive environment, a clear means of communication between attendees, and convenient access as pillars. With the utilization of their all-encompassing app, TCIA was not only able to host a successful virtual event through a positive mobile environment, but more importantly, reel their members back in post-event by offering an on-hand social hub committed to continued member connectivity. Whether you're in unchartered territory or have already adjusted to a virtual setting, be sure to consider all of the benefits a mobile app can offer in helping to ease the transition and bring your community together.
If you'd like to create a similar virtual event experience for your members, book a brief demo with us!